The exhibition presents the complete oeuvre of the director Stanley Kubrick (1928-1999). Large-screen projection brings significant scenes from Stanley Kubrick's films to life. Documentary audio and video material illustrates the backgrounds of the film productions. Quotes from the director guide one through the rooms. The linking of films, original objects, production documents and explanatory texts enable the visitor to gain access to the multifaceted nature of the work. In 2003, Stanley Kubrick's personal estate was, for the first time, made accessible and evaluated. Kubrick's work archives contained an abundance of materials pertaining to all of his films: research and production documents, screenplays, correspondence, production stills, props, costumes, cameras and lenses.Stanley Kubrick 1955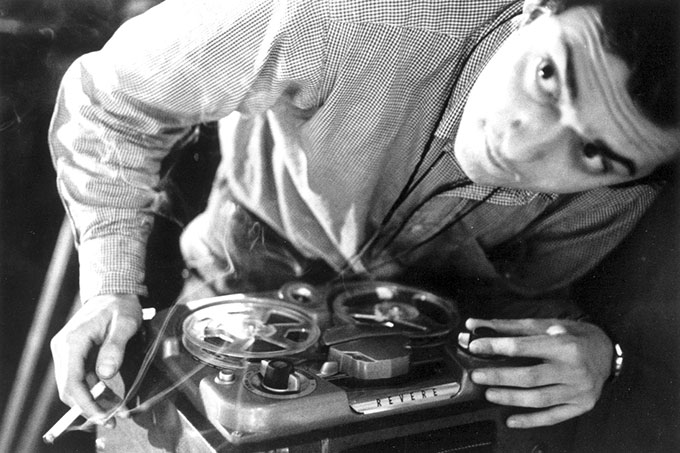 Over an area of approximately 1,000 square metres, the exhibition gathers together a representative selection of these objects. The director's entire career is documented, beginning with his early short doumentaries and ending with his last film, Eyes Wide Shut (1999). All of Kubrick's films are introduced, including masterpieces such as 2001: A Space Odyssey (1968), A Clockwork Orange (1971), Barry Lyndon (1975) and The Shining (1980). Original costumes and props illustrate key elements in Kubrick's films. These include the star child and the man-ape costume from 2001: A Space Odyssey, the dresses of the twin sisters and Jack Torrance's axe from The Shining, the "Born to Kill" helmet from Full Metal Jacket (1986) and the masks from Eyes Wide Shut.
Kubrick was known for the high standards he demanded from his colleagues and, most particularly, from himself. Research and production documents attest to the director's meticulous approach to the planning and execution of his works and the degree of detail with which he oversaw his productions. Stanley Kubrick's films are renowned for their special effects and innovative pictorial composition. In the exhibition are various pieces of film equipment with which Kubrick worked: hand and studio cameras, a Moviola editing table and a selection of camera lenses, including the ultra-fast Zeiss lens with which the candle-lit scenes in Barry Lyndon were filmed. Models of various film sets demonstrate the complex use of studio constructions and camera technique.
Stanley Kubrick's unrealised projects "Napoleon" and "Aryan Papers" are also presented in detail. The materials from the estate document how far advanced research and pre-production work had been on his film about the French emperor and on the screen adaptation of Louis Begley's novel Wartime Lies. Not least, the exhibition also deals with Kubrick's early career as a photographer. As a young photographer employed by the prestigious magazine LOOK, Kubrick took thousands of photographs.